Gynecia is a project about Rodrigo de Castro Lusitano and his treatise of Vniuersa mulierum medicina. It aims to analyze the way in which the ancient tradition of gynecology and embryology is explored in the work.
See more information on the different tabs on this page.
For more information, explore our website.
III International Gynecia Conference
"Gynaecology and embriology in Ancient, Medieval and  Early-Modern Texts"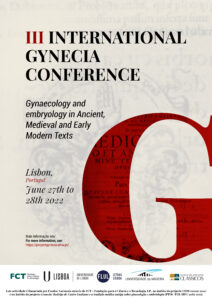 For more information see:
Programa III Gynecia_com_moderaçoes
II Online Congress A LA SOMBRA DE HIPÓCRATES. LA MEDICINA EN LAS ARTES Y SU PERVIVENCIA EN OCCIDENTE, 22nd and 24th June
For more information see:
ProgramaGranadaJun2022Hipócrates
Ágora: Estudos Clássicos em Debate 23.1
Gynecia: Rodrigo de Castro Lusitano e a tradição médica antiga sobre ginecologia e embriologia.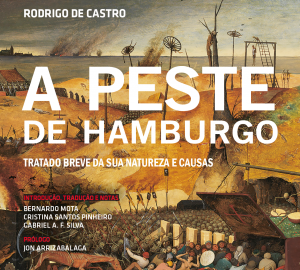 Mota, B., Pinheiro, C. S. & Silva, G. A. F. (2021), Rodrigo de Castro. A peste de Hamburgo: Tratado breve da sua natureza e causas (introdução, tradução e notas de Mota, B., Pinheiro, C. S. & Silva, G. A. F., prólogo de J. Arrizabalaga), Porto, Afrontamento.
Gynecia in Workshop Internacional de la Red de Investigación Opera medica (Oct. 2021)
https://projectgynecia.uma.pt/noticias/workshop-internacional-de-la-red-de-investigacion-opera-medica-21-22-octubre/